Explore the perfect balance between your work wardrobe and after five attire.  Gone are the days when work shoes were limited to basic designs.  Check out these timeless pieces that easily translate from the office to the evening.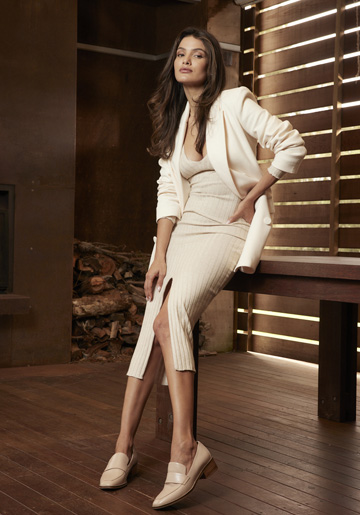 Classic Meets Chic: Heeled Loafers
If you're seeking a versatile option that combines the sophistication of classic loafers with a touch of elegance, heeled loafers are your go-to choice.  These shoes feature a modest heel that adds height and structure to your silhouette, while maintaining the comfort of traditional loafers.  Pair them with tailored trousers or pencil skirts for a polished and powerful look.
Power Moves: Block Heel Pumps
Block heel pumps are a staple in any professional's wardrobe.  The sturdy block heel provides stability and support, allowing you to conquer your busy workday.  Opt for neutral colours like black, navy or nude to maintain a timeless appeal.
Leather Stack: Ankle Boots
Featuring a sleek silhouette and a medium-height stacked heel, these ankle boots strike the perfect balance between professionalism and on-trend fashion.  The stacked heel offers stability and support, ensuring you stay comfortable throughout your busy workday with compromising your style.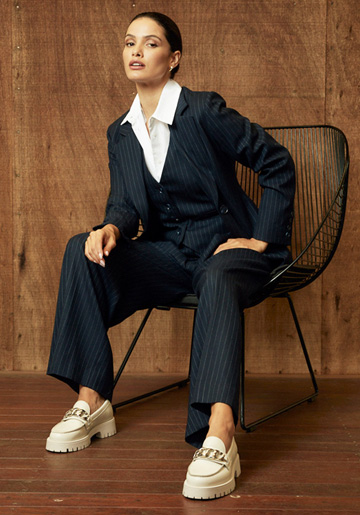 Substantial Design: The Chunky Loafer
Whether paired with tailored trousers or a chic skirt, chunky loafters elevate your work attire.  Embrace the fashion-forward appeal of chunky loafers and make a bold statement in the workplace.
Comfort Rules: Luxe Sneakers
Leather sneakers can be a great option for incorporating a casual yet professional touch into your workwear.  Opt for high-quality leather in classic colours like white, black or navy.
SHOP THE WORKWEAR EDIT HERE: