Men's casual shoes are a versatile and essential component of any wardrobe. Whether you are going for a relaxed weekend outing or a casual office setting, the right pair of shoes can elevate your style and comfort.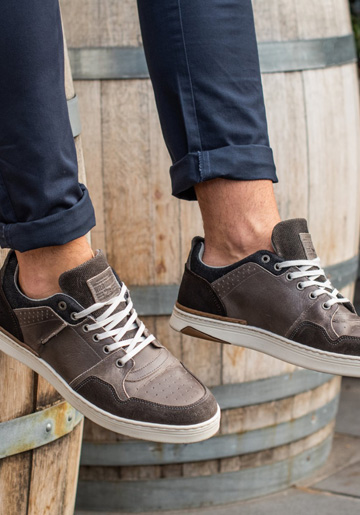 Classic Sneakers with a Modern Twist :
Sneakers are a staple in every man's casual shoe collection.
Experiment with different materials like suede or leather for a more elevated look.
Pair them with jeans, chinos, or even tailored trousers for a smart-casual ensemble that exudes effortless style.
Stylish Boots for a Rugged Appeal:
For colder seasons or when you want to achieve a more rugged look, boots are an excellent choice.
Classic leather boots a reversatile and can be worn with jeans or chinos.
Chelsea boots offer a sleek and sophisticated silhouette, while desert boots bring a more relaxed vibe.
Embrace different colours like tan, brown, or navy to add depth and character to your outfit.
Slip-Ons for Effortless Style:
Slip-on boots are the epitome of easy going style. Opt for leather slip-ons with minimalist designs that are crafted wit h the finest materials and attention to detail.   Brands like Blundstone and Wild Rhino
offer timeless, durable designs to take you from morning to night.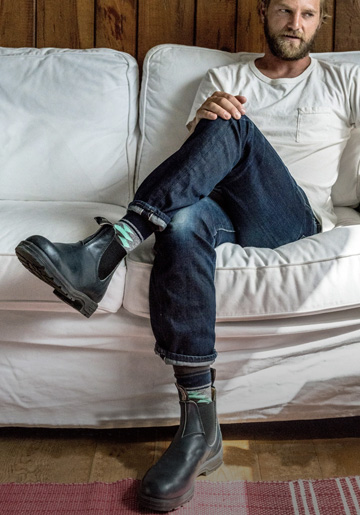 Featuring a timeless yet contemporary design, our boots strike the perfect balance between ruggedness and sophistication.
The sleek silhouette and clean lines exude a sense of effortless cool, making them versatile enough to complement a variety of looks, from jeans and a t-shirt to chinos and a blazer.